Might
11231
Agility
377
Vitality
11165
Will
524
Fate
3820
Morale
67100
Power
6492
Armour
48547
Trait Points
56
Played by Vemy
Alt, Active Officer
Historian
·Doomfold Master Farmer
·Doomfold Master Scholar
·Doomfold Master Weaponsmith
Westemnet Master with the Scholar Crafting Guild.
Epic Progress
Volume 1: Completed Vol. I, Book 15
Volume 2: Completed Vol. II, Book 9
Volume 3: Completed Book 14, Chap. 8
Volume 4: Completed the Tale Thus Far...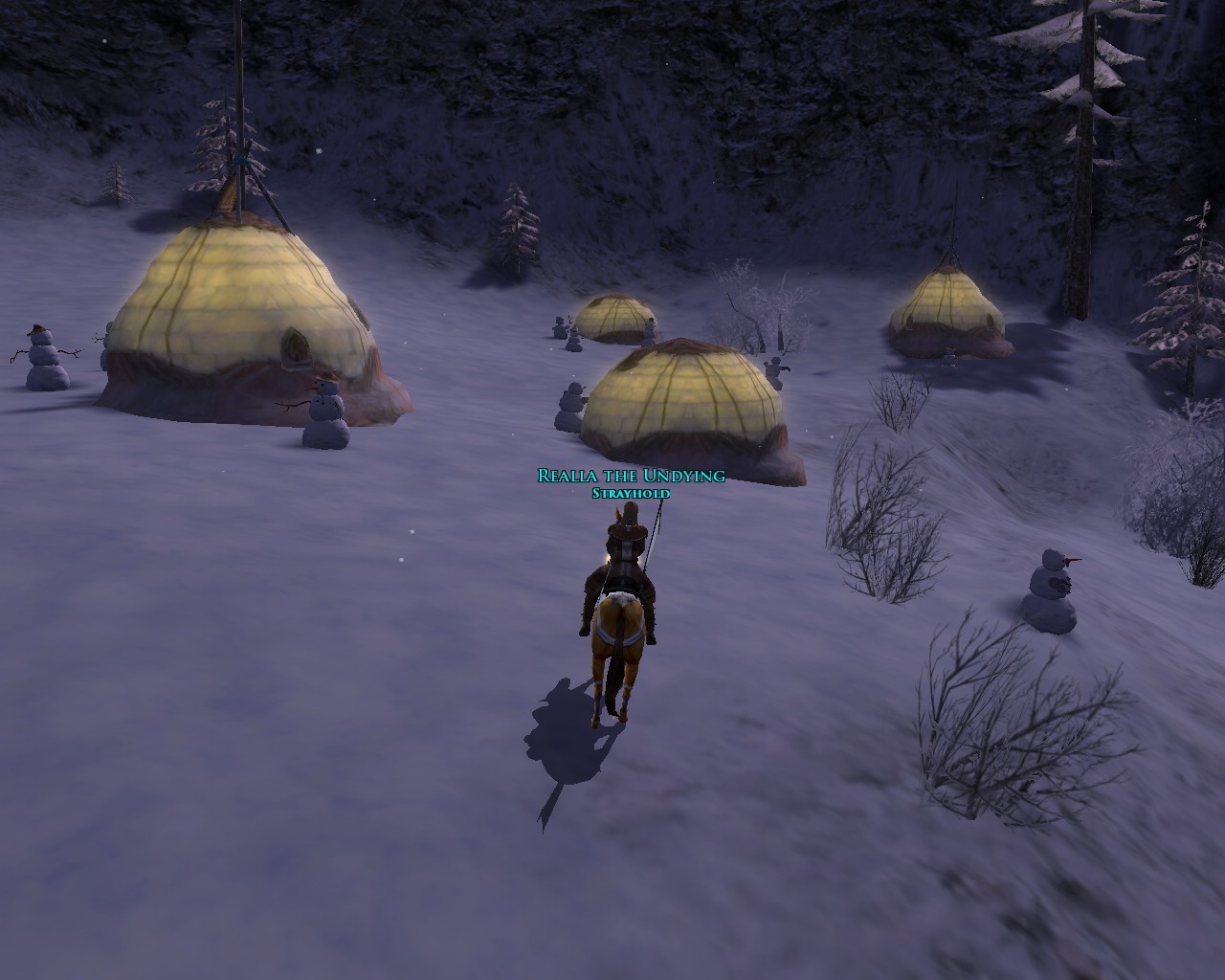 New picture from Dunland area in Tal Methredas, this one is awesome cos the first time you enter this area there is a snowman village. Yes you read correctly, SNOWMAN VILLAGE!!!! They don't move, but it looks just like Mr and Mrs Snowman living in their snowhouse and having the time of their snowy lives.