Might
58
Agility
111
Vitality
44937
Will
61439
Fate
16438
Morale
196114
Power
8451
Armour
275710
Trait Points
56
Played by Lord Black Fice Hawk
Alt, Active Officer

No Crafting Guild.

Epic Progress
Volume 1: Book 1, Chapter 7
Volume 2: Book 3, Chapter 1
Volume 3: Book 11, Chapter 2
Volume 4: Book 1, Chapter 1
Rank 0 (60) in the Ettenmoors, with 0 Killing Blows.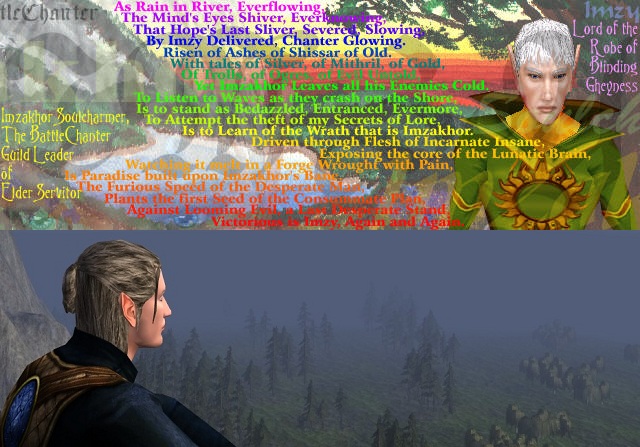 I serve Strayhold's anger, at the injustice that surrounds us. It does not pull us apart: it pushes us together. We will heal our wounds, and with my newfound skills in the way of Runes... I will make Them pay.

My Liege, Black Hawk, has determined that my skills are too great to keep in defense of Strayhold. Thus I am abroad, finding adventure and foes wherever I travel. The adventure lasts; the foes do not.