Might
88309
Agility
2672
Vitality
47807
Will
2632
Fate
18639
Morale
238040
Power
6503
Armour
475184
Trait Points
88
Played by Vemy
Main, Active Officer
Westemnet Master with the Weaponsmith Crafting Guild.
Epic Progress
Volume 1: Completed Vol. I, Book 15
Volume 2: Completed Vol. II, Book 9
Volume 3: Completed Book 14, Chap. 8
Volume 4: Completed the Tale Thus Far...
Rank 4 (12285) in the Ettenmoors, with 32 Killing Blows.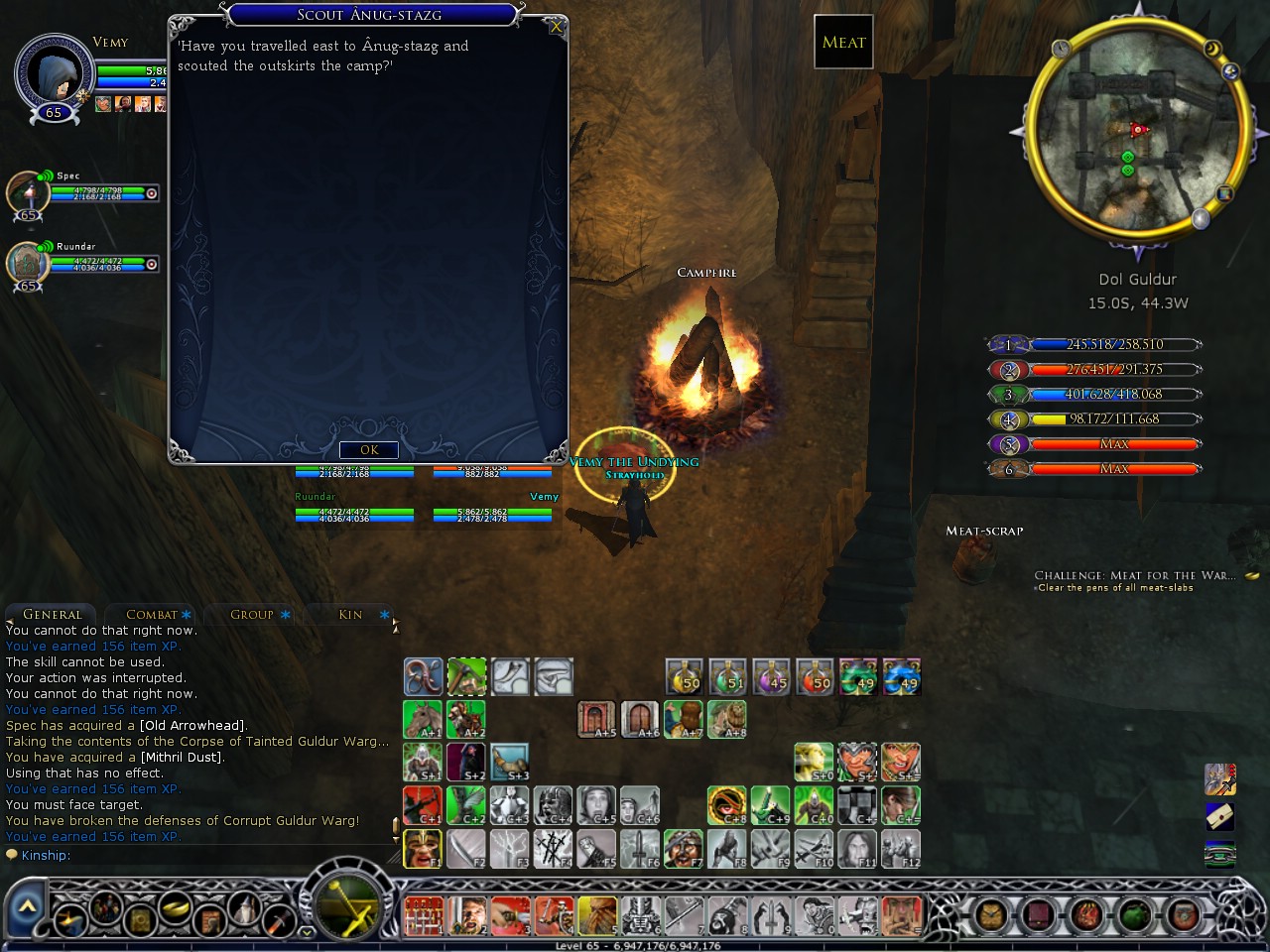 Haha! Maybe *now* I can get Featured Stray, then I'll rule the world!!! Muwahahaha!!! I'll also probably have to change my profile picture some day, but to those who don't realise what its about, then yes I am actually *talking to meat*....seriously. I'm actually having a conversation with warg food. There was an interesting bug with the quest in the Ashenslades to "Scout Anug-Stazg" where about every NPC in the game would give the conversation text as shown in the picture, but all the more interesting is that *ALL* clickies in the game become visible and useable (including the chicken-play nests and stones) and also give this conversation text. So, yes, I am talking to meat and is it actually asking me if I have travelled to Anug-Stazg...the picture isn't shopped, and I haven't spoken to some other NPC in the Warg-Pens then targeted the meat (in fact there are no other NPCs in Warg-Pens anyways). Now all we have to work out is, where the hell is the meat's mouth to let it talk?